Bendigo Concreting Solutions
With years of experience in the concreting industry, we are your trusted choice for top-quality concrete solutions in Bendigo. From residential to commercial and industrial projects, our skilled team delivers exceptional results with a focus on craftsmanship and attention to detail. We value client satisfaction and prioritise open communication to seamlessly bring your concrete vision to life. Contact us today for a free quote, and let Bendigo Concreting Solutions be your partner in transforming spaces with durable and aesthetically pleasing concrete solutions.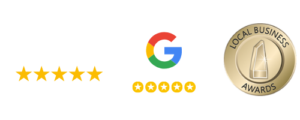 Bendigo Concreting Solutions
Since our establishment, Bendigo Concreting Solutions has been a trusted provider of high-quality concrete services in the Bendigo area. Over the years, we have built a strong reputation as a reliable and skilled concrete contractor, delivering exceptional results for residential, commercial, and industrial projects.
We have grown into a leading concrete company from our humble beginnings by consistently exceeding our clients' expectations. Our commitment to excellence, attention to detail, and passion for delivering outstanding results have earned us the trust and loyalty of homeowners, business owners, and contractors throughout Bendigo.
With a focus on open communication and customer satisfaction, we have developed long-standing relationships with our clients. Many of them rely on us for their concrete needs time and time again, knowing they can expect superior craftsmanship and reliable service.
As we look to the future, we remain dedicated to our mission of providing enduring concrete solutions. We stay up-to-date with the latest industry trends, techniques, and technologies to ensure we deliver the best results for our clients.
At Bendigo Concreting Solutions, we pride ourselves on having an experienced team of skilled professionals who are dedicated to delivering exceptional concrete services. Our team is composed of highly trained and knowledgeable individuals with years of experience in the industry.
Expert Concrete Contractors
Our team of expert concrete contractors possesses the expertise to handle a wide range of concrete projects, from small residential jobs to large-scale commercial and industrial undertakings. We are well-versed in the latest techniques and industry best practices, ensuring that every project is executed to the highest standards.
Skilled Craftsmen
Our skilled craftsmen bring unparalleled craftsmanship to every concrete project we undertake. We pay meticulous attention to detail and take pride in their work, resulting in flawless finishes and durable structures.
Project Management Professionals
We have a dedicated team of project management professionals who oversee every aspect of our concrete projects. We ensure efficient coordination, timely completion, and effective communication throughout the entire process, providing our clients with peace of mind and a seamless experience.
Ongoing Training and Development
We believe in our team members' continuous growth and development. We invest in ongoing training programs, workshops, and certifications to stay ahead of industry advancements and emerging trends. This commitment to learning ensures that our team is equipped with the latest knowledge and techniques to deliver superior results.
Collaborative Approach
Our team values collaboration and works closely with clients, architects, engineers, and other stakeholders to understand their specific requirements and deliver tailored concrete solutions. We believe in fostering open communication and building strong relationships to ensure client satisfaction.
Professionalism and Integrity
Each member of our team upholds the highest standards of professionalism and integrity. We prioritise transparency, honesty, and ethical business practices in all our interactions. Our team is dedicated to providing exceptional customer service and building long-lasting relationships based on trust and reliability.
At Bendigo Concreting Solutions, our experienced team is the backbone of our success. With their expertise, dedication, and passion for excellence, we consistently deliver superior concrete solutions that exceed our clients' expectations.
Contact Us for a Free Quote
At Bendigo Concreting Solutions, we are committed to providing top-notch concrete solutions tailored to meet your needs. Whether you have a residential, commercial, or industrial project, our experienced professionals are ready to assist you. We take pride in our attention to detail, superior craftsmanship, and dedication to customer satisfaction.
To get started on your concrete project or receive a free quote, please don't hesitate to contact us. Our friendly and knowledgeable team is available to answer any questions you may have and guide you through the process.
We understand that every project is unique and are here to provide personalised solutions tailored to your specific requirements. By contacting us, you'll have the opportunity to discuss your project in detail, explore different design options, and receive an accurate and competitive quote.
Don't delay! Take the first step towards transforming your concrete dreams into reality. Contact Bendigo Concreting Solutions today for a free quote, and let our expertise and dedication to quality deliver the concrete solutions you deserve.
Our Concreting Solutions Services Bendigo
Concrete Patio Slab Style Options
Concrete patio slabs offer a wide range of styles and options to enhance the beauty and functionality of your outdoor living space. At Bendigo Concreting Solutions, we provide various choices to suit your preferences and complement your landscape:
Coloured Concrete Patio Slabs
Coloured concrete offers a vibrant and eye-catching option for your patio. With an array of colour choices available, you can match the patio to your home's exterior or create a striking contrast. Our high-quality coloured concrete is durable and UV-resistant, ensuring long-lasting color that won't fade over time.
Plain Concrete Patio Slabs
For a timeless and classic look, plain concrete patio slabs are an excellent choice. This simple and understated design complements various architectural styles and allows your outdoor furniture and decor to shine. Our skilled craftsmen ensure a smooth and even surface for a clean and sophisticated finish.
Exposed Aggregate Patio Slabs
For a more textured and natural appearance, exposed aggregate patio slabs are an ideal option. This style showcases the natural beauty of the stone aggregates embedded in the concrete, adding depth and character to your patio. Exposed aggregate is slip-resistant and provides a unique aesthetic touch.
Decorative Concrete Patio Slabs (Stencils)
If you desire a patio that stands out with intricate patterns and designs, decorative concrete with stencils is the way to go. Stencils allow us to create beautiful and intricate motifs on your patio surface, giving it a personalized and artistic touch. From geometric patterns to natural stone imitations, the possibilities are limitless.
Whichever style you choose, Bendigo Concreting Solutions ensures top-quality materials, skilled craftsmanship, and attention to detail in every patio slab installation. Our team will work closely with you to understand your preferences and provide professional guidance to create the perfect concrete patio for your outdoor oasis. Enjoy the beauty, durability, and versatility of concrete patio slabs tailored to your unique taste and lifestyle.