Bendigo Concreting Solutions
Concrete Driveways Bendigo
Need a new concrete driveway in Bendigo or want to make the one you already have look better? Look no further than our team of specialist concrete contractors in Bendigo!
It is important to know that the exterior of your home or business are just as important as the interiors. The impression made by a well-made concrete driveway is long-lasting, In addition to providing a convenient place to park, a concrete driveway can improve the kerb appeal of your property. Concrete can be stained and stamped to resemble natural stone, brick, and other materials. This allows our clients to create a unique and attractive driveway best suited to their home or business.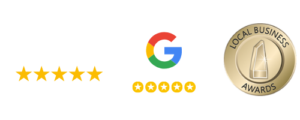 Why choose concrete over other materials for your Driveway in Bendigo?
Although there are a lot of options for driveway materials and designs, concrete seems to be the most popular option these days for residents in Bendigo. Concrete can be made to resemble natural stone, brick and other materials and you might not even realise that those driveways are made of concrete!
Here are some of the top reasons why the team at Bendigo Concreting Solutions think concrete is the best choice for your driveway:
Commonly used materials for Concrete Driveways Bendigo
When most people think of concrete driveways in Bendigo they envision plain grey concrete slab. Although this is still a great budget friendly option, your concrete driveway can be so much more! A concrete driveway can complement any modern home design and there are numerous options for your concrete driveway. Our driveway specialists can add a different concrete colour and texture to your driveway, giving it a unique appearance that will last for many years. Our concreters specialise in the following decorative concrete driveways in Bendigo:
Plain Concrete Driveways
Plain concrete driveways Bendigo
Victoria Australia
are the most basic and traditional type of driveway. They are constructed using standard gray concrete without any decorative elements. While simple, they provide a clean and functional surface for vehicles and foot traffic.
Coloured Concrete
Coloured concrete driveways Bendigo involve adding pigments or dyes to the concrete mix, providing a wide range of color options. This allows homeowners and businesses to customize their driveways to match the surrounding landscape or architectural features.
Exposed Aggregate Concrete Driveway
Exposed aggregate driveways feature a textured and decorative surface created by exposing the natural stone or decorative aggregates within the concrete. This results in a visually appealing driveway with excellent slip resistance.
Stamped Concrete Driveway
Stamped concrete driveways Bendigo mimic the appearance of various materials, such as brick, stone, slate, or wood, by using specialized stamping tools to create realistic patterns and textures on the concrete surface. This provides a cost-effective way to achieve the look of more expensive materials.
Stencil Concrete Driveway
Stencil concrete driveways Bendigo involve using stencils with intricate patterns or designs on the concrete surface. The stencils are applied before the concrete sets, leaving behind a decorative pattern once the stencils are removed.
Decorative Concrete Resurfacing
Decorative concrete resurfacing is a process where an existing concrete driveway is renewed and enhanced with decorative overlays, stains, or coatings. This method is ideal for revitalizing old or worn-out driveways, giving them a fresh and attractive appearance.
Colour Sealed Driveways
Colour sealing is a protective coating applied to the surface of the concrete driveway. It not only enhances the color and appearance but also provides added protection against stains, UV rays, and weathering, prolonging the driveway's life.
Patterned Cut Driveways
Patterned cut driveways feature decorative patterns or designs created by cutting grooves into the concrete surface after it has cured. This method allows for unique and intricate designs that can be tailored to suit individual preferences.
Textured Finish Driveways
Textured finish driveways involve adding various textures to the concrete surface, creating a tactile and visually interesting driveway. Textured finishes can range from smooth to coarse, providing options for slip resistance and aesthetic appeal.
Each of these concrete driveway options offers distinct advantages and aesthetics, allowing property owners to choose the one that best suits their preferences, budget, and overall design goals. The versatility of decorative concrete solutions ensures that driveways can become both functional and visually appealing additions to any property.
We Specialise in Concrete Driveways Bendigo
Trust our team of professionals to provide you with a wide range of decorative concrete driveways Bendigo if you want to add a new dimension to your home or business. To create a neat and aesthetically pleasing driveway, our trained and expert concreters use a variety of quality concrete materials and cutting-edge equipment.
For many years our concrete company has been constructing driveways and there is nothing we haven't seen or done. Our team will advise you on how to maximise your space while providing excellent service and support. We are here to help you every step of the way, from answering your questions to suggesting the best driveway finishes to suit your home or business. Why not get a free quote by contacting Bendigo Concrete Solutions today? We have a team of qualified expert concreters so we can guarantee a professional and flawless surface that will last for years to come.
Whether you want an Exposed aggregate driveway, coloured concrete driveway or a standard grey concrete driveway our professional concreters at Bendigo concrete solutions will provide you with the best concrete driveway available on the market. Get in touch with us today, and our team will take anything you want to create and quickly and efficiently make it happen!
Need a new Driveway? Areas we service for Concrete Driveway Solutions
When it comes to concrete driveways Bendigo, our experienced team have years of experience installing high quality concrete projects throughout the Bendigo region. Not only do we provide concrete services in Bendigo, but we also install driveways and driveway slabs in East Bendigo, Kangaroo Flat and Kennington regions.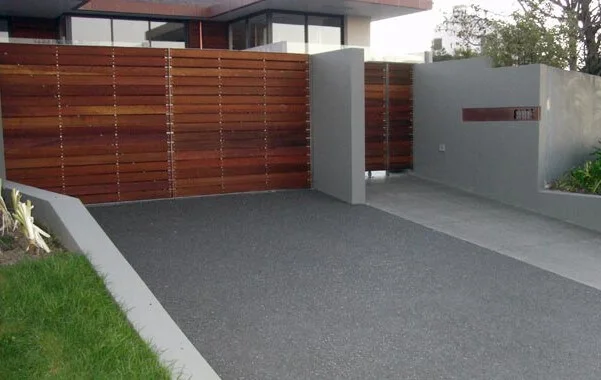 Bendigo Concrete Driveways Installation Process
Site Inspection and Planning
The process begins with a thorough site inspection, where our team assesses the area and takes measurements. We also discuss the client's requirements, council approvals for the driveway install, preferences, and budget to develop a comprehensive plan for the driveway installation.
Excavation and Site Preparation
The next step involves excavation to remove any existing surfaces or debris. Proper site preparation is essential to ensure a stable base for the concrete driveway. We may also address any drainage issues during this phase.
Formwork Setup
Formwork, also known as concrete moulds, is set up to define the shape and dimensions of the driveway. The formwork is carefully aligned and secured to create the desired outline for the concrete pour.
Subbase Installation
A well-compacted subbase layer is essential for the longevity and stability of the concrete driveway. We lay a layer of granular material, such as crushed stone or gravel, and compact it thoroughly to provide a solid foundation.
Reinforcement Placement (Optional)
For added strength and durability, we may incorporate reinforcement materials, such as steel rebar or wire mesh, into the concrete. This helps prevent cracking and enhances the driveway's structural integrity.
Concrete Pouring
Once all the preparations are in place, we carefully pour the concrete mixture onto the prepared area within the formwork. Our team ensures an even and consistent pour to achieve a smooth and uniform surface.
Concrete Finishing
After the concrete is poured, we begin the finishing process. This includes using various tools to level the surface, eliminate air pockets, and create the desired texture or finish, such as smooth, broom, or exposed aggregate.
Curing
Proper curing is crucial for concrete strength and durability. We apply a curing compound or cover the concrete with damp burlap or plastic sheets to retain moisture and promote proper hydration during the initial curing period.
Edging and Joint Cutting
We carefully cut control joints into the concrete at strategic intervals to control cracking caused by shrinkage. Additionally, we may add edging details to enhance the aesthetics and functionality of the driveway.
Site Cleanup
After the installation is complete, we conduct a thorough site cleanup to remove any debris, formwork, or excess materials, leaving the property neat and tidy.
Final Inspection and Handover
Before completing the project, we conduct a final inspection to ensure that the driveway meets our high standards and the client's expectations. Once satisfied with the results, we hand over the completed concrete driveway to the client.
At Bendigo Concreting Solutions, we follow these systematic steps and pay meticulous attention to detail throughout the entire concrete driveway installation process. Our commitment to quality craftsmanship and customer satisfaction ensures that each driveway we install is built to last and adds value to our clients' properties.
Frequently Asked Questions About
Concrete Driveways in Bendigo
Bendigo Concreting Solutions
Bendigo's Top Concrete Driveway Contractor You Can Trust
Don't entrust the construction of your driveway to just anyone!
Our team at Bendigo Concreting Solutions has years of experience in concrete driveway construction and can make your dream driveway a reality, at a price and timeline that works for you.
We are professional, knowledgeable, punctual and we take pride in providing excellent customer service. There is no other concrete driveway Bendigo company that is more committed to quality and honesty than we are.
Contact us today for a free onsite quote or to learn more about our professional concreting Bendigo driveway services. We know concrete!