Bendigo Concreting Solutions
Concrete Patio Slabs Bendigo
At Bendigo Concreting Solutions, we take pride in being your local concrete patio slab installation specialists in Bendigo, Victoria Australia. With our expertise and dedication to delivering high-quality paving services, we are committed to transforming your outdoor living spaces into stunning areas you can enjoy for years. Whether you need a new patio, driveway, or pool area, we have the skills and knowledge to bring your vision to life.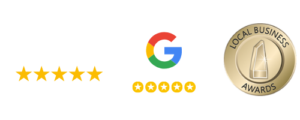 Bendigo Concreting Solutions Patio Slab Services
Overview of Patio Slab Installation Services
Our concrete patio slabs Bendigo are designed to enhance the beauty and functionality of your outdoor entertainment areas. We understand the importance of having a well-designed patio that seamlessly integrates with your landscape, creating an inviting space for relaxation, gatherings, and special occasions. With our expertise in paving, we can help you create the perfect patio that meets your needs and exceeds your expectations.
Importance of a Well-Designed Patio for Outdoor Entertainment Areas
A well-designed patio is more than just an outdoor space; it's an extension of your living area that adds value and curb appeal to your property. Whether you want to create a cosy outdoor living space, a stylish poolside retreat, or an impressive entertainment area, a professionally installed concrete patio slab can make all the difference, it not only enhances the aesthetics of your property but also provides a functional and durable surface for various activities.
By choosing Bendigo Concreting Solutions for your patio slab needs, you can expect exceptional craftsmanship and attention to detail. Our experienced team of professionals understands the unique challenges and requirements of patio slab installation and is equipped with the skills and expertise to deliver outstanding results.
Benefits of Concrete Patio Slabs Bendigo
Patio slabs Bendigo offer numerous advantages, making them an ideal choice for enhancing your outdoor living space in Bendigo. At Bendigo Concreting Solutions, we specialise in providing top-quality patio slab services tailored to your specific needs. Here are some key benefits of opting for patio slabs Bendigo:
Durability and Longevity
- Concrete patio slabs are renowned for their exceptional durability, ensuring they can withstand the test of time and endure various weather conditions prevalent in Bendigo.

- They are resistant to cracking, warping, and rotting, making them a reliable choice for long-term use.

- They are designed to handle heavy foot traffic, making them perfect for entertaining guests or hosting gatherings in your outdoor areas.
Low Maintenance Requirements
- Our patio slabs in Bendigo are designed to be easy to maintain, allowing you to enjoy your outdoor space more than worrying about constant upkeep.

- Concrete patio slabs Bendigo are resistant to stains, making them suitable for areas that may encounter spills or outdoor accidents.

- Regular cleaning and occasional sealing are typically all needed to keep your patio slabs pristine.
Versatility in Design and Customisation
- Patio slabs offer endless possibilities when it comes to design and customisation, allowing you to create the perfect outdoor living space that matches your style and preferences.

- With a variety of shapes, sizes, textures, and colours available, you can achieve the exact look and feel you desire.

- Our experienced team at Bendigo Concreting Solutions can assist you in selecting the right patio slab design that complements your existing landscape, architecture, or outdoor features.
Enhancement of Outdoor Aesthetics and Property Value
- Installing patio slabs can significantly enhance the aesthetics of your outdoor areas, creating a visually appealing space that adds curb appeal to your property.

- The range of colours and designs available ensures you can achieve a look that seamlessly integrates with your existing landscaping and surrounding environment.

- A well-designed patio not only enhances your outdoor living experience but can also increase the overall value of your property.
Concrete Patio Slabs Bendigo Style Options
Concrete patio slabs Bendigo offer a wide range of styles and options to enhance the beauty and functionality of your outdoor living space. At Bendigo Concreting Solutions, we provide various choices to suit your preferences and complement your landscape:
Coloured Concrete Patio Slabs
Coloured concrete offers a vibrant and eye-catching option for your patio. With an array of colour choices available, you can match the patio to your home's exterior or create a striking contrast. Our high-quality coloured concrete is durable and UV-resistant, ensuring long-lasting color that won't fade over time.
Plain Concrete Patio Slabs
For a timeless and classic look, plain concrete patio slabs Bendigo are an excellent choice. This simple and understated design complements various architectural styles and allows your outdoor furniture and decor to shine. Our skilled craftsmen ensure a smooth and even surface for a clean and sophisticated finish.
Exposed Aggregate Patio Slabs
For a more textured and natural appearance, exposed aggregate patio slabs Bendigo are an ideal option. This style showcases the natural beauty of the stone aggregates embedded in the concrete, adding depth and character to your patio. Exposed aggregate is slip-resistant and provides a unique aesthetic touch.
Decorative Concrete Patio Slabs (Stencils)
If you desire a patio that stands out with intricate patterns and designs, decorative concrete with stencils is the way to go. Stencils allow us to create beautiful and intricate motifs on your patio surface, giving it a personalized and artistic touch. From geometric patterns to natural stone imitations, the possibilities are limitless.
Whichever style you choose, Bendigo Concreting Solutions ensures top-quality materials, skilled craftsmanship, and attention to detail in every patio slab installation. Our team will work closely with you to understand your preferences and provide professional guidance to create the perfect concrete patio for your outdoor oasis. Enjoy the beauty, durability, and versatility of concrete patio slabs Bendigo tailored to your unique taste and lifestyle.
Bendigo Patio Slab Installation Process
At Bendigo Concreting Solutions, our concrete patio slab installation process is meticulously planned and executed to ensure a smooth and successful project. Here's a detailed overview of our process:
Consultation and Design
The process begins with an initial consultation where we listen to your ideas, preferences, and requirements for your concrete patio. Our team of experts will offer professional advice and guide you in selecting the most suitable style, colour, and finish for your patio slab.
Site Preparation
Once the design is finalised, we prepare the site for the concrete patio installation. This includes clearing the area of any debris, leveling the ground, and making necessary adjustments to ensure proper drainage.
Formwork and Reinforcement
Next, we construct formwork to outline the patio's shape and dimensions. If required, we incorporate reinforcement materials such as steel mesh or rebar to enhance the patio slab's strength and durability.
Concrete Pouring
With the formwork in place, we carefully pour the concrete mixture onto the prepared area. Our team ensures an even distribution of concrete and addresses any air pockets or voids to guarantee a smooth and uniform surface.
Finishing and Texture
We employ various techniques to achieve the desired texture and finish for your concrete patio slab. Whether you prefer a smooth surface, exposed aggregate, or decorative stencils, our skilled craftsmen will bring your vision to life.
Curing and Protection
After the concrete is poured and finished, we follow a proper curing process to allow the patio slab to gain strength. We protect the surface from rapid drying and extreme weather conditions to ensure optimal curing.
Cleaning and Sealing
Once the concrete has fully cured, we clean the patio surface and remove any residue or debris. We then apply a high-quality sealant to protect the concrete from stains, moisture, and UV damage, enhancing its longevity and appearance.
Final Inspection and Handover
Before completing the project, our team conducts a comprehensive inspection to ensure the patio slab meets our stringent quality standards. Once satisfied, we hand over the finished concrete patio slab to you, ready for you to enjoy your outdoor space.
Throughout the entire installation process, we prioritize open communication and transparency, keeping you informed at every stage of the project. Our goal is to deliver a stunning and durable concrete patio slab that exceeds your expectations, adding value and beauty to your home. Trust Bendigo Concreting Solutions for professional, reliable, and top-notch concrete patio slab installation tailored to your unique needs.
Why Choose Bendigo Concreting Solutions?
Choosing Bendigo Concreting Solutions for your concrete patio slab installation in Bendigo comes with a multitude of advantages that set us apart as the premier choice for your outdoor project:
Choose Bendigo Concreting Solutions as your trusted partner for your concrete patio slab installation in Bendigo. Experience exceptional craftsmanship, reliable service, and unmatched quality in every project we undertake. Let our expertise and dedication to quality transform your outdoor space into a stunning and inviting retreat for years to come.  Contact us!
Bendigo Concreting Solutions
FAQs about Concrete Shed Slab Installation
Bendigo Concreting Solutions
At Bendigo Concreting Solutions, we are dedicated to providing top-quality patio slab services in Bendigo, VIC. We have a team of experienced professionals who are ready to assist you with all your paving needs. Whether you are looking to create a stunning patio, revamp your outdoor living space, or enhance your pool area, we are here to help.
Please feel free to get in touch with us for a free quote or to discuss your paving project. We offer our services throughout Bendigo and the surrounding areas. Our team of experts can provide tailored solutions to meet your specific requirements, ensuring that you achieve the patio of your dreams. 
Our Concreting Solutions Services Bendigo