Bendigo Concreting Solutions
Concrete Footpaths Bendigo
At Bendigo Concreting Solutions, we are your trusted concreters specialising in paths and access ways in Bendigo. With our expertise and experience, we provide professional concreting services that ensure safe and durable pathways for pedestrians and convenient access for vehicles. Our team is committed to maintaining delivery of high-quality concrete footpaths that meet your specific needs.
Elevate outdoors with Bendigo Concreting Solutions. Transforming spaces through top-notch concrete footpaths Bendigo. Your pathway to excellence.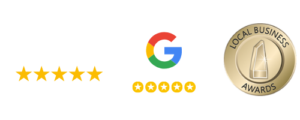 What is a concrete footpath?
A concrete footpath or accessway is a constructed path or walkway made of concrete that provides safe and convenient passage for pedestrians and vehicles. These surfaces are commonly found in residential, commercial, and industrial areas and are designed to withstand foot traffic, bicycles, wheelchairs, and various types of vehicles.
Benefits of Choosing Concrete For your footpaths in Bendigo
Design Versatility
Customize your footpaths with various finishes and colours.
Safety and Accessibility
Concrete footpaths Bendigo meet accessibility standards for all pedestrians.
Cost-Effectiveness
Low maintenance reduces long-term costs.
Eco-Friendly Option
Concrete is sustainable and environmentally friendly.
Quick Installation
Efficient project management for timely completion.
Weather and Wear Resistance
Withstands various conditions and foot traffic.
Enhances Property Value
Adds curb appeal and value to your property.
Trusted Professionals
Work with experienced concreting contractors like Bendigo Concreting Solutions.
Why Choose Bendigo Concreting Solutions
for Your Footpaths
Choose Bendigo Concreting Solutions for your footpaths, and trust our reliable and professional team to deliver exceptional results for your landscape.
Footpath Construction Process
in Bendigo
At Bendigo Concreting Solutions, we offer comprehensive footpath construction services in Bendigo. Our experienced team is equipped to handle all footpath design, planning, installation, and repair aspects. With a focus on quality craftsmanship and adherence to accessibility standards, we ensure that your footpaths are safe, durable, and visually appealing. Here is the complete process we follow when installing your concrete footpaths or accessways in Bendigo
Initial Consultation and Site Assessment
The process begins with an initial consultation between Bendigo Concreting Solutions and the client. During this meeting, the client discusses their requirements, preferences, and budget for the footpath or accessway project. The team also conducts a thorough site assessment to understand the terrain, drainage considerations, and any potential challenges.
Design and Planning
After gathering all necessary information, Bendigo Concreting Solutions collaborates with the city council and relevant authorities to ensure compliance with local regulations and standards. This includes obtaining permits and approvals required for the footpath or accessway construction.
Material Selection and Preparation
The team selects high-quality concrete materials that are suitable for the specific project requirements. Proper preparation of the site is essential, including excavation and leveling to ensure a solid foundation for the concrete footpath or accessway.
Formwork and Reinforcement
Formwork is set up to define the shape and dimensions of the footpath or accessway. If needed, reinforcement materials, such as steel rebar or wire mesh, are incorporated into the concrete to enhance its strength and durability.
Concrete Pouring and Finishing
Once the site is prepared, the team carefully pours the concrete mixture onto the formwork. The concrete is then expertly finished using various tools to achieve the desired texture, smoothness, or exposed aggregate finish.
Compliance with Accessibility Standards
Bendigo Concreting Solutions ensures that the constructed footpaths and accessways meet accessibility standards as per the Local Government Act. They consider factors like gradient, cross slope, and smoothness to create safe and inclusive pathways for all individuals.
Curing and Protection
After the concrete is poured and finished, it undergoes a curing process to allow it to gain strength. Proper curing is crucial for the long-term durability of the footpath or accessway. During this time, the team may use curing compounds or cover the concrete with damp burlap or plastic sheets to retain moisture.
Edging and Joint Cutting
Control joints are carefully cut into the concrete at strategic intervals to control cracking caused by shrinkage. Additionally, the team may add edging details to enhance the aesthetics and functionality of the footpath or accessway.
Compliance with Local Council Regulations
Throughout the entire installation process, Bendigo Concreting Solutions ensures compliance with local council regulations and guidelines. They collaborate closely with the city council to obtain necessary permits, adhere to design specifications, and meet all regulatory requirements.
Site Cleanup and Handover
After completing the installation, the team conducts a thorough site cleanup to remove any debris or excess materials. They conduct a final inspection to ensure that the footpath or accessway meets the high standards set by Bendigo Concreting Solutions and the client. Once satisfied with the results, the completed concrete footpath or accessway is handed over to the client.
By following this comprehensive process and complying with local council regulations, Bendigo Concreting Solutions ensures that every concrete footpath or accessway they install in Bendigo Victoria Australia is of the highest quality, adheres to safety standards, and enhances the overall functionality and aesthetics of the area.
Frequently Asked Questions (FAQs) about
Concrete Footpaths Bendigo
Bendigo Concreting Solutions
Get A Free Quote For Your Concrete Footpaths In Bendigo!
Getting a free quote for your concrete footpath project is easy and straightforward with Bendigo Concreting Solutions.
Simply reach out to us through our website or contact our friendly team directly. We will promptly respond to your enquiry and schedule a convenient time to discuss your project details. Our experienced professionals will visit the site, assess your requirements, and provide an accurate and competitive quote. There is no obligation attached to the free quote, allowing you to explore your options and make informed decisions about your concrete footpath installation. Take the first step towards transforming your landscape with a durable and visually appealing concrete footpaths Bendigo by requesting your free quote today. Contact us now!