Bendigo Concreting Solutions
Concrete Shed Slabs Bendigo
At Bendigo Concreting Solutions, we take pride in being the experts in shed slab concreting. With years of experience and a dedication to providing top-quality concrete services, we have established ourselves as the go-to concreting specialists in Bendigo, Victoria. Whether you're looking to construct a new shed, lay a concrete floor, shed floor, or build a solid concrete shed slab Bendigo, our team of skilled concreters is here to assist you every step of the way.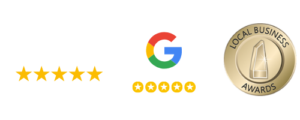 The Bendigo Shed Slab Experts
At Bendigo Concreting Solutions, we offer a comprehensive range of concrete services tailored to meet your specific needs. Our expertise lies in shed slab concreting, where we specialise in creating sturdy and reliable shed slabs Bendigo that form the foundation of a durable structure.
Based in Bendigo, Victoria, we proudly serve both residential and commercial clients in Bendigo and the surrounding regions. Our commitment to delivering high-quality workmanship, attention to detail, and exceptional customer service has earned us a reputation as one of the leading concrete installers in the area.
Why settle for anything less when it comes to your shed slab or concrete slab needs? Choose Bendigo Concreting Solutions for professional craftsmanship, exceptional results, and a stress-free experience. With our team of concreting specialists by your side, you can be confident in the quality of our work and the solid foundation we'll provide for your shed or other concreting needs.
Concrete Shed Slabs Bendigo: The Foundation for a Sturdy Structure
When it comes to building a shed, one of the most critical aspects is the foundation. A solid and durable foundation ensures the stability and longevity of your shed. That's where concrete shed slabs Bendigo come into play. At Bendigo Concreting Solutions, we specialise in creating high-quality shed slabs Bendigo that provide a strong base for your shed and protect it from various environmental factors.
Importance of a Solid Shed Slab
A shed slab serves as the base on which your entire shed rests. It is responsible for distributing the weight of the shed evenly across the ground, preventing any settling or shifting that could lead to structural damage. A properly constructed shed slab offers several key advantages:
Stability: A solid shed slab creates a stable platform for your shed, ensuring it remains level and secure.
Durability: Concrete shed slabs Bendigo are highly durable and resistant to wear and tear, making them ideal for withstanding heavy loads and frequent use.
Protection from Moisture: Concrete is a porous material, but sealing the slab can provide excellent protection against moisture infiltration, avoiding rot, mould, and other issues.
Resistance to Corrosion: Unlike some other materials, concrete is not susceptible to corrosion, making it an ideal choice for sheds in areas with high humidity or coastal regions.
Benefits of Using Concrete for Shed Slabs Bendigo
Concrete is a popular choice for quality shed slabs Bendigo due to its numerous benefits.
Some reasons why concrete is the preferred material for creating reliable shed foundations:
Role of a Well-Constructed Shed Slab in Providing Stability and Durability
A properly constructed shed slab forms the base upon which your shed is built, and it plays a vital role in ensuring the stability and durability of the entire structure. Here's how a well-built shed slab contributes to the overall performance of your shed:
Even Weight Distribution
The shed slab evenly distributes the weight of the shed, preventing any localised stress points and minimising the risk of structural damage.
Preventing Settling or Shifting
By providing a stable and level surface, the shed slab reduces the chances of the shed settling or shifting over time, maintaining its integrity.
Enhancing Structural Support
A solid shed slab acts as a reliable support system for your shed, improving its overall structural strength and resistance to external forces.
Our Concrete Shed Slab Services
At Bendigo Concreting Solutions, we are the concreting specialists when it comes to creating durable and reliable shed slabs Bendigo. Our team of trained and experienced concreters are equipped with the knowledge and expertise to deliver high-quality shed slab solutions that meet your individual requirements. Whether you need a shed slab for a garden shed, a new structure, or any other project, we have got you covered.
When you choose our concrete shed slab services, you can expect the following:
Expertise in Shed Slab Concreting
- Years of experience specialising in shed slab construction
- In-depth knowledge of industry standards and best practices
- Skilled concreters who are proficient in the latest techniques and methods
Customised Shed Slab Solutions
- Tailored shed slab designs to fit your specific needs and preferences
- Consideration of factors such as size, shape, and load-bearing requirements
- Attention to detail in every aspect of the shed slab construction process
High-Quality Concrete Materials
- Usage of top-grade concrete materials to ensure long-lasting results
- Selection of appropriate concrete mixtures for optimal strength and durability
- Collaboration with reputable suppliers to source quality concrete
Trained and Experienced Concreting Specialists
- A team of skilled and qualified concreters who excel in shed slab construction
- Thorough understanding of concrete properties and application techniques
- Attention to detail and precision in executing every step of the shed slab construction
Efficiency and Promptness
- Timely completion of shed slab projects without compromising on quality
- Effective project management to ensure smooth workflow and minimal delays
- Use of modern equipment and techniques to enhance efficiency and productivity
Whether you need a shed slab for a small garden shed or a large commercial factory, we have the capabilities to handle projects of any scale. No job is too big or too small for our dedicated team. We take pride in delivering exceptional results and exceeding our clients' expectations.
We understand the importance of a solid foundation for your shed. A well-constructed shed slab provides the stability and structural integrity necessary to support your shed and protect it from factors like corrosion, heavy machinery, and weather elements. Our goal is to ensure that your shed slab is built to last for many years, providing a secure base for your shed.
When you choose Bendigo Concreting Solutions for your shed slab needs, you can be confident that you are partnering with a team that is committed to delivering a quality job. Our attention to detail, exceptional workmanship, and dedication to customer satisfaction set us apart as the leading concreting experts in Bendigo.
Bendigo Concreting Solutions
FAQs about Concrete Shed Slab Installation
Let Us Help You with Your Concrete Shed Slab Bendigo Needs
At Bendigo Concreting Solutions, we are your trusted experts when it comes to fulfilling all your shed slab needs in Bendigo. Whether you're building a new shed or looking to upgrade the flooring of an existing one, our team of concreting specialists is here to provide you with top-notch services and solutions tailored to your specific requirements. With our extensive experience and commitment to delivering quality workmanship, you can trust us to create a solid foundation for your shed that will last many years. Contact us today!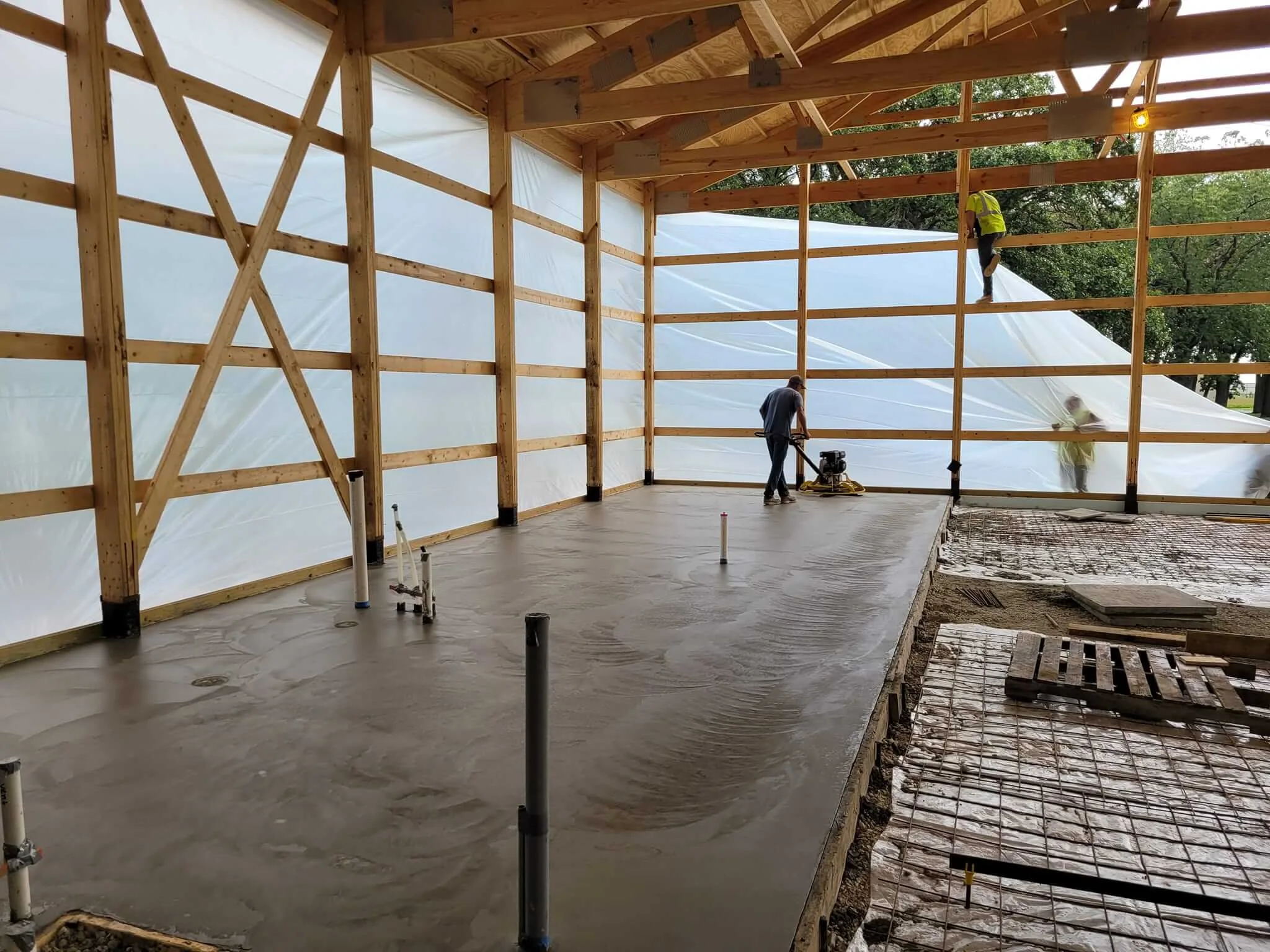 Bendigo Concreting Solutions
Contact Us for A Free Quote On Your Next Shed Slab Project
Ready to get started on your shed slab project?
Give us a call or reach out to Bendigo Concreting Solutions for a free quote today and professional consultation. Our friendly team will guide you through the process, answer any questions you may have, and provide expert advice to ensure your shed slab meets your expectations.
Our Concreting Solutions Services Bendigo