Bendigo Concreting Solutions
If you're in search of a reliable and robust foundation for your new home, shed, patio, garage, or any custom project, prioritising performance and safety is essential. A strong concrete foundation is vital for the longevity and support of any structure. Concrete, unlike other materials, offers exceptional strength, durability, and resilience to withstand various challenges. At Bendigo Concreting Solutions, our dedicated team is here to assist you every step of the way.
We take pride in delivering affordable, high-quality concrete slab laying services throughout Bendigo and the surrounding suburbs. With a full range of concrete slab installation services, we handle all your on-site requirements with expertise. Our concreters are skilled professionals with extensive knowledge, ensuring the success of projects across Bendigo.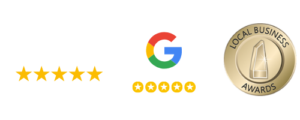 Discover our Concrete Slabs Bendigo Services!
At our company, we take pride in producing decorative concrete slabs Bendigo of the highest quality, offering you complete control over the texture intensity to create a perfect, long-lasting finish. With years of experience, our expert team of concreters in Bendigo has successfully completed various high-quality projects for both private homeowners and commercial enterprises.

As concreting specialists, our mission is to provide the best concrete slab services in Bendigo. All our concrete slabs Bendigo are designed and constructed in compliance with Australian Standards, ensuring top-notch quality and safety. Regardless of the scale or complexity of your concrete slab project, we offer complete support and expertise to bring your vision to life. Contact us today for a free quote and let's get started on your next concrete slab project.
Concrete Shed Slabs
As a leading provider in Bendigo for concrete shed slabs, we understand the significance of a strong foundation for your shed. Our team of experts delivers high-quality, weather-resistant slabs that ensure your shed stands on solid ground, built to last.
Concrete Garage Slab Bendigo
Choosing a concrete slab for your garage offers numerous advantages. Its strength and longevity make it perfect for heavy vehicles and equipment, while easy maintenance and cost-effectiveness save you time and money in the long run.
Concrete Patio Slabs
Enhance your home's marketability by creating a stylish outdoor living space with our concrete patio slabs. Available in various sizes, shapes, and colours, these slabs are weather-resistant, long-lasting, and require minimal upkeep.
Other Types of Concrete Slabs
We offer a diverse range of concrete slabs
Bendigo
for various purposes, including boats, caravans, AC units, pool pumps, workshops, storage buildings, sporting activities, and outdoor kitchens.
Concrete Driveway Slabs
Our team can design a fantastic concrete driveway project that fits your layout and budget, ensuring durability and aesthetic appeal.
During your project, we prioritise the health and safety of our workers and the public. Contact us today to arrange a free on-site quote and let our expertise bring your concrete slab vision to life.
Types of concrete styles we use for Slabs
We offer a variety of concrete slab styles for both residential and commercial projects, each designed to cater to your specific needs:
Plain Concrete
This is the most fundamental and commonly used type of concrete slab. It consists of a simple mixture of cement, water, and sand, providing a strong and durable foundation built to withstand the test of time.
Coloured Concrete
Adding pigments to the concrete mix can enhance its aesthetic appeal while retaining its strength as a solid foundation. Coloured concrete offers a more visually pleasing option for your project.
Decorative Concrete
For a more unique and attractive finish, decorative concrete can be colored, stamped, and textured to replicate the look of other materials like wood or stone. This style allows you to create a customized and visually appealing space.
Exposed Aggregate
Utilizing pieces of rock embedded in the concrete, exposed aggregate provides captivating textures and colors that can elevate and personalize any area. This style adds an element of sophistication and character to your project.
Regardless of the style you choose, concrete slabs Bendigo are an excellent way to ensure your project enjoys a solid and long-lasting foundation, ensuring the utmost stability and longevity.
What are the Benefits of Concrete Slabs?
There are several benefits to using concrete slabs Bendigo for your project. Here are the top reasons:
If a concrete slab sounds like the right option for you, request a quote from our concreting experts to ensure that the job is done correctly the first time.
How Much Does a Concrete Slab Cost in Bendigo?
The cost of concrete slabs Bendigo is calculated based on the total area that needs to be covered, you can expect to pay anything between $70 to $150 per square metre in Bendigo Victoria Australia.
There are other factors that will influence the total price of the concrete slab:
The use of the slab where it is being laid

The thickness of the concrete slab

How accessible the work area is

The type of concrete and the finish desired
While laying down the concrete slab yourself may save you money you will need to hire or purchase a number of specialised tools to complete the job. If the concrete is not properly poured you may end up paying extra to have it removed and redone professionally. DIY concrete slab laying is also dangerous if you have never done it before.
As a result it is best to spend the money upfront and have a professional install the concrete slab for you especially if it is a foundation for a structure that you will use frequently. We have extensive experience in the concrete industry and will ensure that your concrete slab project is finished to the highest of standards. Request a free quote from our professional team at Bendigo concreting solutions today, we're here to help!
Bendigo Concreting Solutions
Work with the Best Concrete Slabs Bendigo Company
If you are ready to install a concrete slab in Bendigo and surrounds, Bendigo Concreting Solutions offer a wide range of all different types of concrete.
We leverage the latest technology in slab construction and design aspects to ensure that every concrete slab we install meets our client's expectations. Our concrete team combine specialised skills, equipment and management to complete all projects in a professional and timely manner.
Call Bendigo Concreting Solutions for a free quote when you need top-quality concrete work, concrete repairs, exposed aggregate concrete, stamped concrete, polished concrete, shed slabs, patio slabs, and concrete slabs Bendigo. We look forward to discussing your specific needs and how we can help!
Our Concreting Solutions Services Bendigo