Bendigo Concreting Solutions
Concrete Pool Surrounds Bendigo
Welcome to Bendigo Concreting Solutions, where we are committed to delivering exceptional concrete pool surrounds Bendigo area. Our extensive experience and proficient team of concreting experts enable us to specialise in crafting exquisite and long-lasting pool surrounds that elevate your pool area's aesthetics and functionality.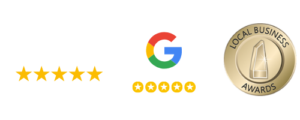 Our Expertise in Pool Surround Concrete Services
Welcome to Bendigo's premier concreting company, where our dedication to craftsmanship and meticulous attention to detail sets us apart. Recognising the significance of a well-designed pool, we consistently surpass our customers' expectations with each project we undertake. Whether it's creating a brand-new pool surround or revitalising an existing one, our expertise and commitment ensure exceptional results every time.
At Bendigo Concreting Solutions, concrete is not just a material; it's our passion. Our specialisation spans a wide range of concrete services, from crafting stunning pool surrounds to constructing driveways and enhancing landscapes. Backed by a team of experienced local concreters, we possess the skills and knowledge to tackle projects of any scale and complexity, guaranteeing the utmost in craftsmanship and customer satisfaction.
Pool Surrounds in Bendigo
Importance of a Well-Designed Pool Surround
A well-designed concrete pool surrounds Bendigo can transform your swimming pool into a stunning focal point of your outdoor space. It enhances the aesthetics and provides a safe and functional area for relaxation and entertainment. The pool surround is an integral part of the overall pool design and should be carefully planned to complement the surrounding landscape and architecture.
Benefits of Concrete Pool Surrounds
When it comes to pool surrounds, concrete is the ideal choice for many reasons:
Durability and Longevity: Concrete pool surrounds Bendigo are known for their exceptional durability, ensuring they can withstand heavy foot traffic, pool chemicals, and weather elements without losing their appeal.
Customizable Design Options: You have endless design possibilities with concrete. It can be shaped into stylish curves or the regimental straight lines of your choice, allowing you to create a seamless look that complements your pool area and outdoor space.
Low Maintenance: Concrete pool surrounds Bendigo require minimal maintenance, making them a practical and cost-effective choice. They can be easily cleaned with pressure cleaning and are resistant to staining and fading, ensuring they always look amazing.
Our Specialisation in Concrete Pool Surround Installation
At Bendigo Concreting Solutions, we specialise in creating exceptional concrete pool surrounds Bendigo Victoria Australia that combine both form and function. Our team of skilled concreters will work closely with you to understand your vision and bring it to life. We take pride in our attention to detail and commitment to delivering pool surrounds that exceed our customers' expectations.
Concrete Pool Surrounds Bendigo
Styles and options to choose from
We understand you want your pool surround to have a modern, million-dollar look without breaking the bank. That's why we offer a range of decorative concrete options, including exposed aggregate finishes, coloured concrete finishes, and more. These techniques can transform your pool surround into a work of art, enhancing its beauty and elegance.
Decorative Concrete Options
Decorative concrete techniques, such as stamping and stencilling, can create a wide range of patterns and textures that mimic the appearance of natural stones, pavers, or even tiles. This allows you to achieve the look you've always desired for your pool surround.
Exposed Aggregate Finishes for concrete pool surrounds
Exposed aggregate is a popular choice for pool surrounds, offering a unique and textured appearance. By exposing the natural stones underneath the concrete surface, we can create a stunning finish that adds both visual interest and slip-resistant properties.
Coloured Concrete Finishes
With a wide range of colours available, we can customise your pool surround to match your prefered aesthetic. Whether you want a classic, timeless look or a bold, vibrant statement, our coloured concrete finishes can achieve the desired effect.
Seamless and Tile-like Appearance
If you prefer a seamless and tile-like appearance for your pool surround, we can create a solid concrete surface that mimics the look of tiles without the hassle of grout lines. This provides a sleek, modern finish that is easy to maintain and complements any pool design.
Keeping Your Bendigo Concrete Pool Surrounds Safe
Bendigo Concreting Solutions
FAQs about Concrete Shed Slab Installation
Bendigo Concreting Solutions
We make it easy for you to get in touch with us. You can reach Bendigo Concreting Solutions through multiple channels:
We offer free quotes if you're interested in our pool surround concreting services or any other concrete projects. Simply get in touch with us and provide us with the necessary information about your project, and our team will provide you with a detailed and transparent quote.
When it comes to your pool surround and other concrete projects, it's crucial to work with licensed and insured concreting contractors. At Bendigo Concreting Solutions, our team consists of highly skilled qualified, licensed, and insured concreting professionals. We prioritise safety, quality, and customer satisfaction in every project we undertake. Contact us today!