Bendigo Concreting Solutions
We understand that choosing the right Bendigo concrete company for your project is an important decision. That's why we want to make it as easy as possible for you to reach out to us and get the information you need. At Bendigo Concreting Solutions, we value clear and prompt communication with our clients.
If you have any questions or need further information about our services, our knowledgeable and friendly team is here to assist you. We're more than happy to address any concerns or provide expert advice to ensure that your concrete project is a success.
To get in touch with us, you can give us a call during our business hours. Our dedicated staff will be ready to answer your call, listen to your requirements, and provide you with the guidance you need.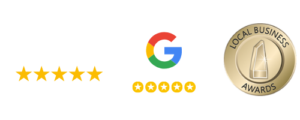 You may wish to also fill out our simple online quote enquiry form and we will get back to you at a suitlable time.
No matter which method of communication you choose, we guarantee attentive and professional service from the moment you reach out to us. We take pride in our commitment to customer satisfaction and aim to exceed your expectations at every step of the process.
Ready to take the next step? Contact Bendigo Concreting Solutions today to schedule a personalised consultation and receive a free quote. Let us show you why we are the preferred choice for all your concrete needs. We're eager to bring your concrete project to life and create a lasting foundation of quality and excellence.
Our Concreting Solutions Services Bendigo